Visual Marketing
Solutions
40
When Info Has Visual Content
82
To Remember Information In Colour
Every business involves some sort of visual marketing component, and when yours is weak in this area, it shows. Whether you're guilty of using too much flourish or too little, your business could benefit from making a change. Professional graphic design, video marketing, and print marketing work to draw viewers' attention and communicate vital information about the business, leading to increased brand visibility, sales, and reputability.
Graphic design involves creating a cohesive look for websites, packaging, publications, signs, and all other marketing materials a business might need. This is done by skillfully combining pictures (both photos and hand-created images) and text to achieve the desired effect.
Every little visual detail is important, right down to seeming minutiae like specific fonts and colors. It's most often used to add a stylish look to primarily textual content, but it can also be applied in more dramatic ways – for example, it's often used to create accessible representations of dry statistical and numeric facts (infographics).
The goal is to create informative, attractive promotional materials that will get people interested in your business and build a solid customer base for the future, and every other service category described here falls under the umbrella of graphic design in some way.
2) Logo Design / Identity Design
Every business' marketing materials have a certain look and feel that defines them: that hallmark appearance was crafted in the process of identity design. Top brands that could rely on the strength of their name alone also have a distinct stylistic appearance – think of Walmart's workmanlike simplicity, Coca-Cola's classic charm, or Disney's fun, whimsical aura. You instinctively know what the signs and flyers for these companies should look like, and that's because their identity designers have done their job well.
Even as these businesses have evolved over the years, their core look has remained the same. If you wish to emulate that kind of success, you'll need to develop a similarly strong visual identity for your own brand.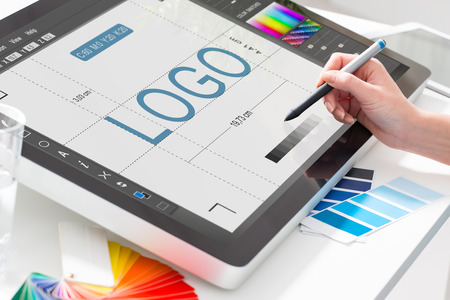 Logo design is intimately tied to identity design. Your company's logo is effectively its face; it's the main visual component that people will associate with the business. It is imperative that it strikes the perfect chord to communicate your brand identity, incorporating all the carefully-chosen facets of that idea in a single small image.
At the same time, it must also follow the generally accepted guidelines for logo design, stressing simplicity and memorability as much as uniqueness. It's a very difficult balance to achieve, but logos that manage to do it give the companies they belong to a distinct advantage in consumer recognition.
Business cards are a small but surprisingly important part of running a business. There are plenty of in-person opportunities out there to spread the word about your products and services, but you have to be prepared to take advantage of them. Having a well-designed business card to hand to interested people is a much more professional-looking way to pass on your contact information than handing them a scribbled-on scrap of paper.
Not only is a card a more attractive presentation, but it also makes sure all the necessary information is perfectly legible and makes you look professional and ready to act on opportunities. Business cards are also excellent additions to the front desk of any business location, allowing satisfied customers to pick one up when they leave to keep for future reference or to give to friends as a recommendation.
Now that online marketing materials have become the norm, making the choice to invest in designing and printing a physical brochure can be a great way to make your business stand out to your customers. Because they are both large enough to include pricing and other salient details and portable enough to be taken along with someone, brochures also occupy a unique niche in the realm of printed materials. They not only remind your potential customer of your business' presence within the market but also allow them to investigate your offerings right away without having to do so much as a simple Google search.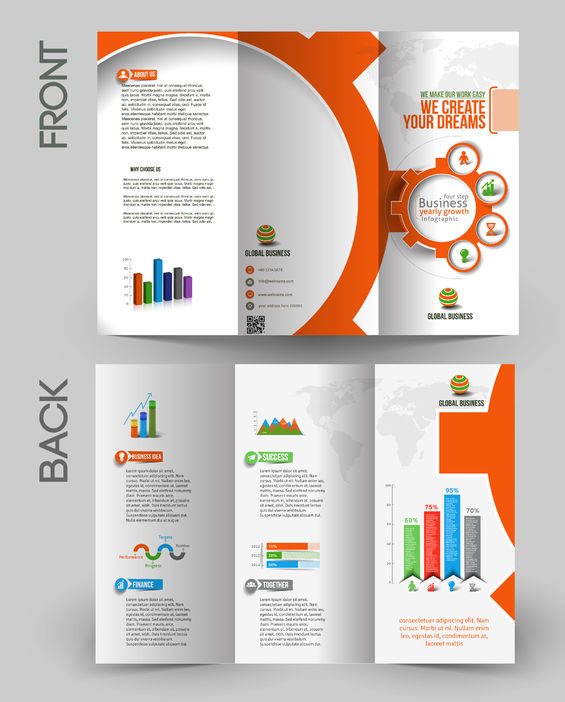 They generally work best for businesses that customers are likely to visit more than once, such as takeout restaurants and salons – people who enjoy their experience at places like this will often keep the brochure for future reference, setting you up nicely for repeat business. A bold yet clear design will help your brochure stand out from the rest of such people's collections.
The stats around video consumption, effectiveness and conversion are staggering. Yes, the cost of a good video is relatively high compared to a simple image, but much more impactful. A video is a great example of the benefits outweighing the cost… and although more and more businesses are using video, it's still fairly early on the adoption curve, especially with local businesses. That means a well-produced video can really make your business stand out.
Producing marketing videos is a significant undertaking, but there are several advantages to choosing this marketing route. Videos circulate easily online and draw people's attention more easily than large paragraphs of intimidating-looking text. They can also potentially be run in TV spots if the business chooses to buy airtime.
Promotional videos are particularly helpful for businesses offering products or services you need to see to fully understand, such as specialty tools or venue rentals. While a set of photographs might do a passable job of letting the customer see what they're buying, a well-produced video can cover many more facets of the product in an easy-to-digest format.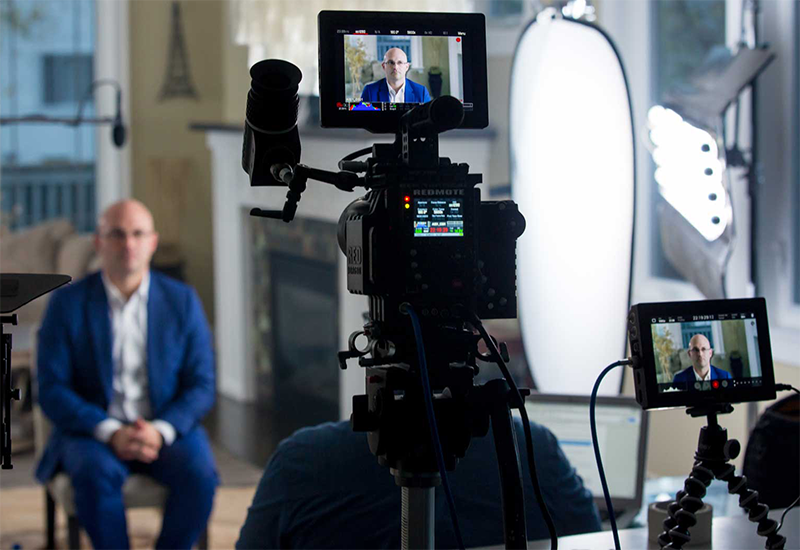 Videos also allow proprietors to add a personal touch by appearing on camera to speak directly to the viewer, an approach that no other medium allows. If you don't feel comfortable going on camera yourself, you can also choose an appropriate spokesperson to represent your brand. This technique requires professional judgment and respectable production values to avoid looking cheap or overly familiar, but if you do it right, making a video is an opportunity to humanize your establishment and the work that you do.
No matter what type of business you run, you can't afford to have your marketing materials look anything less than stellar. We here at The Digital Marketing People would be happy to discuss your options with you at any time and help you put together a comprehensive multimedia design package to suit your individual needs.
Contact us for more information about our visual marketing solutions today.