Local Lead Generation
46
Are Looking For Local Information
88
Result In Store Visit Within 24 Hours
You already have a great product/service, you just need people to discover it!
Using a combination of Google My Business and targetted Pay-Per-Click (PPC) advertising, the Local Lead Generation solution will deliver you incredible bang for your buck in generating qualified traffic to your business.
Google My Business (Google Maps Listing)
Since Google My Business/Google Maps is very tightly integrated into Google search results, creating and optimizing this listing is very important for your local business – even more important than your own website when it comes to having people discover your business from normal organic (non-paid) search results.
Your Google My Business listing should have your accurate business contact information and contain a concise but descriptive list of your products and services along with good categorization and high-quality, well-lit photos. This listing will need to be verified with either a phone call to your business phone number or a postcard mailed to your business address with a PIN# on it that will need to be entered into Google's system to confirm the accuracy of the listing.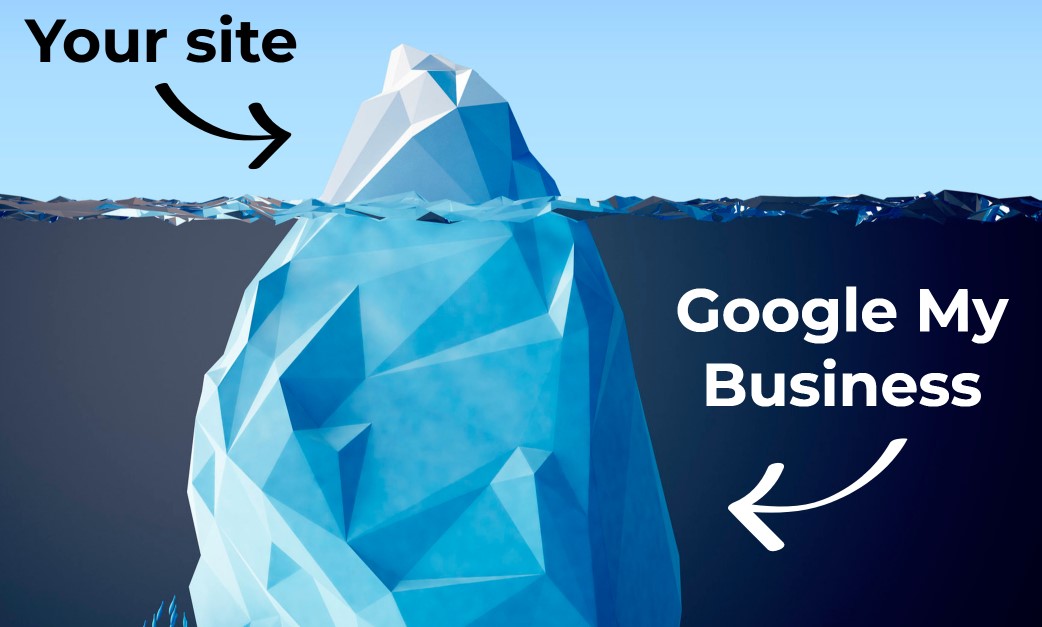 Google My Business listings appear both on the right-hand side in a highlighted box as follows: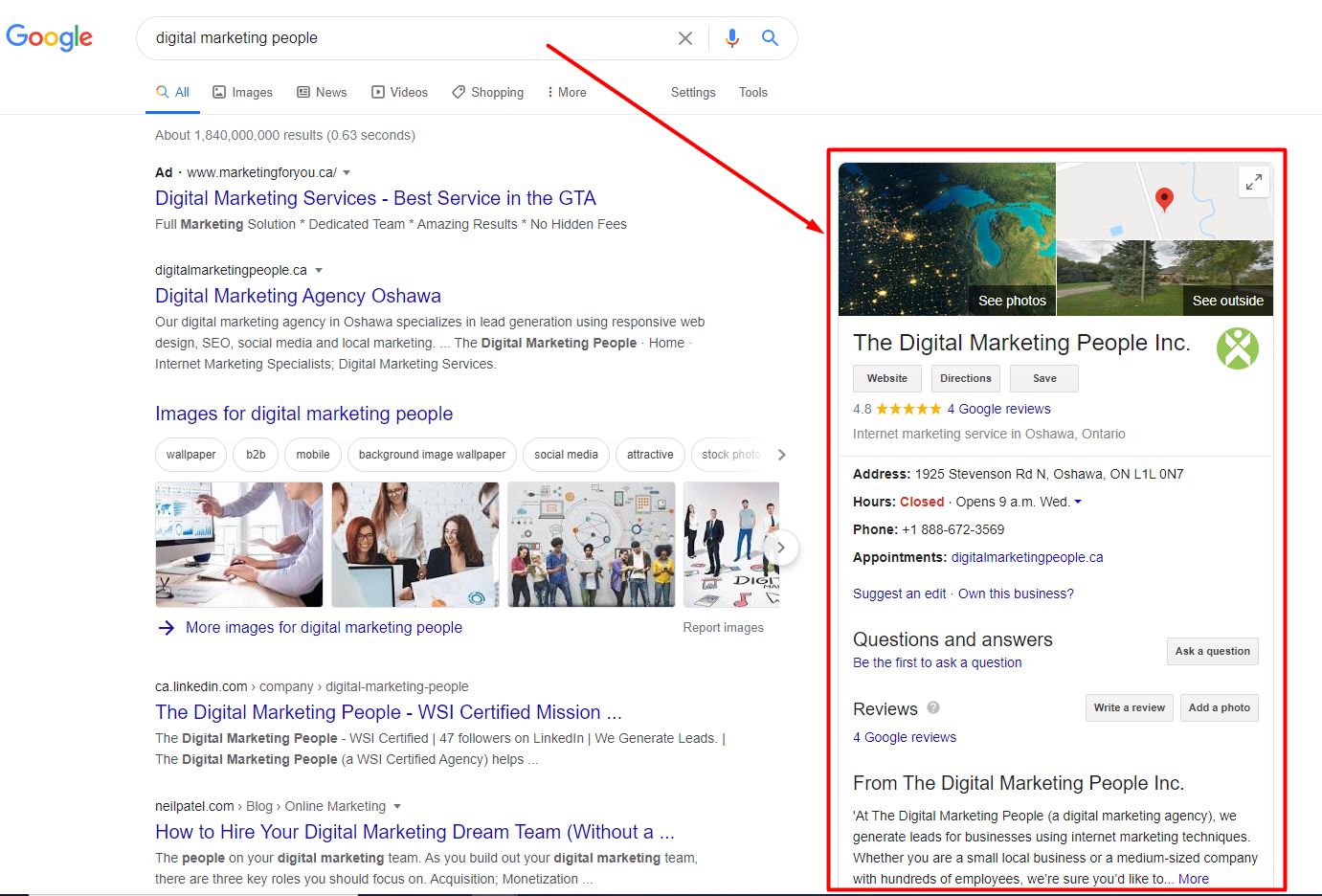 And inline with the search results: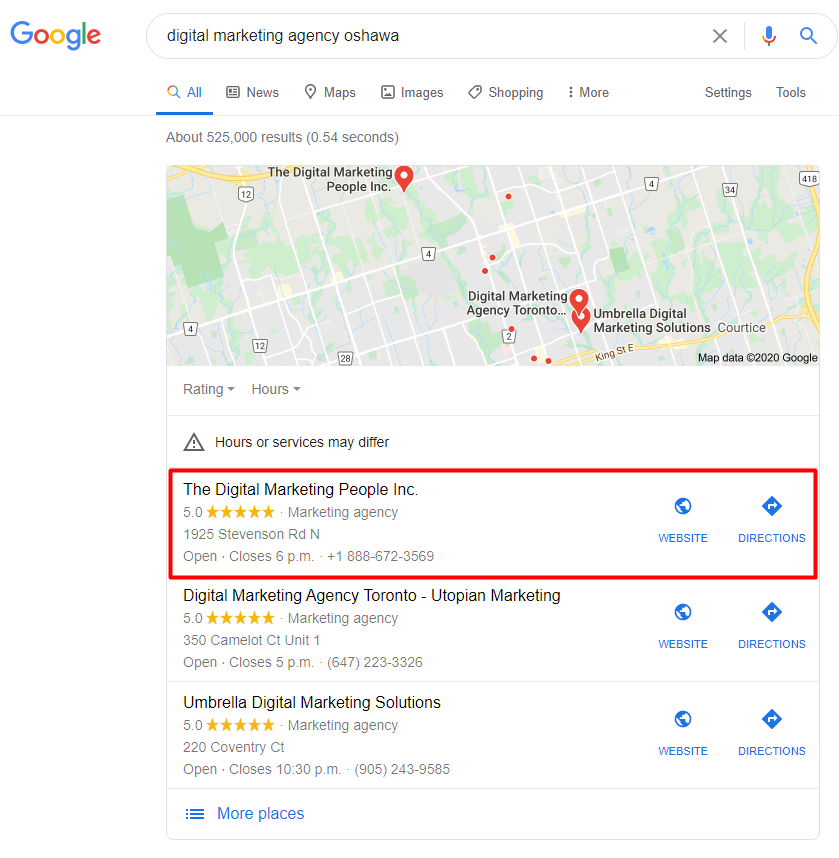 Once your Google My Business listing is created and optimized, it's important to support the organic search results with paid advertising (also known as PPC or Pay-Per-Click advertising). Paid advertisements in search appear above the organic results and are marked with the "Ad" label. Since these ads are at the top of the search results, they usually get the most exposure and clicks.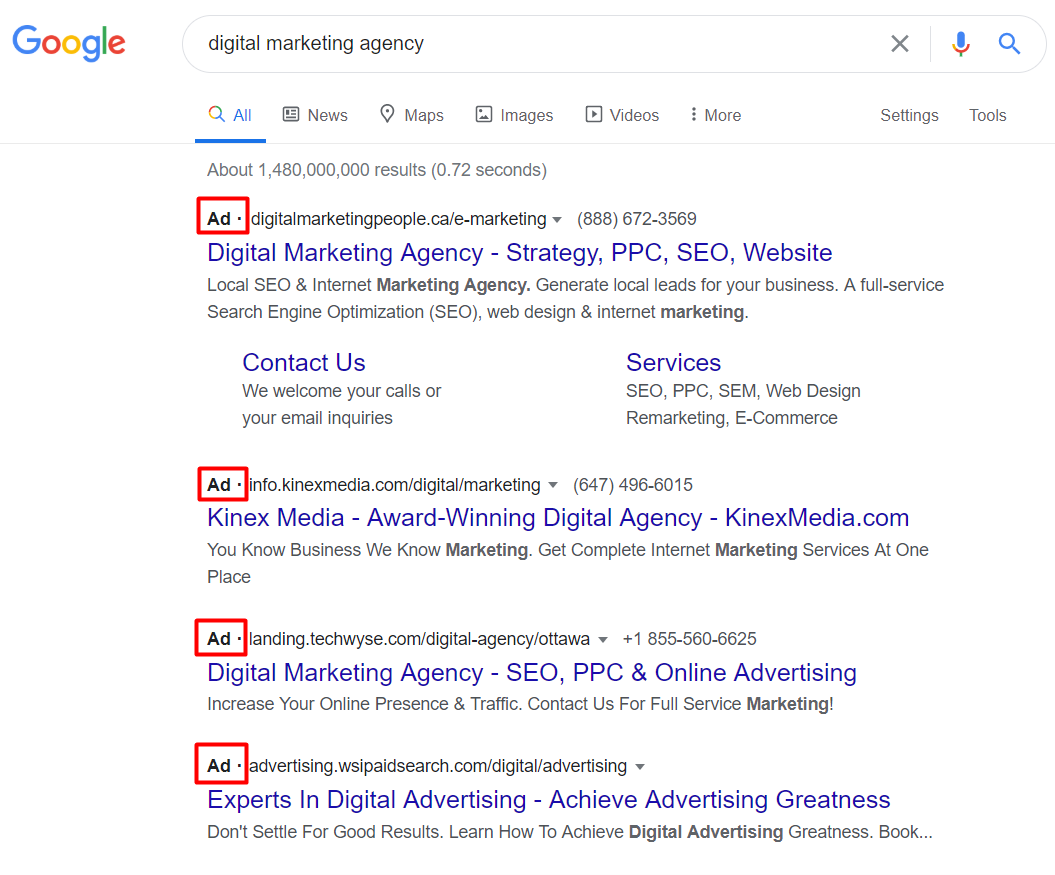 These ads are hand-crafted and targetted to audiences searching for your products and services. A paid advertising campaign reaches those searching for your products/services in the micro-moment they are looking for your product/service. Smart Ads, which are part of The Digital Marketing People's Local Lead Generation service, are tied to your Google My Business profile, so these 2 pieces go hand-in-hand.
The cost of this service depends on your business type and relative competition both locally and generally within your business category. Usually, $595/month is a safe starting point for most business types.
The Local Lead Generation service is a low-cost way to get started with digital marketing and still get a strong return on your investment. We'd love to talk with you about how your business can benefit from Local Lead Generation and other digital marketing services.