Of People Never Scroll Past First Page Of Search Results
Of Online Experiences Begin With A Search Engine
Of People Search Online Before Making A Purchase
SEO (Search Engine Optimization)
SEO is the art and science of making sure that your website pages get found by those searching for what your business offers. A proper implementation buy a professional SEO Company is critical. SEO optimizes website pages by ensuring they:
Have content that answers the questions and topics that people are searching for – that the user search intent aligns with page content based on the keyword phrases people use when searching on Google and other search engines.
Appear in search engine results pages (SERPs) as close to the top as possible and in a way that is informative, useful and stands out.
The algorithms that Google uses to manage search results and site ranking change more than 500 times/year. They don't publish their changes, so discovering how the algorithm works means experimenting and following the digital marketing community closely so you don't end up doing the wrong thing. Our SEO Company is up to date on these trends.
What worked a few years ago may actually penalize you today and "cheap SEO" can actually work against you, that's why you need to make sure your SEO company and SEO consultant knows how to implement it properly.
SEO involves the following subject areas:
1) Keyword Research
All SEO company consultant always starts with keyword research.
Using a variety of tools available to digital marketing professionals, research is done to find what people are entering into search engines when they are looking for your products and services. These searches are increasingly being done by voice into mobile devices as digital assistants search for you, further changing the dynamics of search.
These keywords range from single words to long personalized phrases. We then rank the keywords based on the relevance to your business, search volume, and competition. Then, with you, select the best keywords. This keyword research forms the starting place for all on-page and off-page SEO.
2) On-Page SEO
On-page SEO is everything you do to your own website to make it search engine optimized.
Some guides to on-page SEO optimization in the past included close to 100 steps or ways that you can optimize your page so that search engines favor your page in search result rankings. While today there are still many important factors to on-page SEO, they can be categorized into the following:
Quality Page Content
Mobile Responsive Pages
Essential Metadata
Enabling Crawability By Fixing Site Audit Errors
Page Speed (Load Time)
Quality Page Content
Today, most of the emphasis of on-page SEO on well-written and well-presented content that effectively answers the questions people are searching for. Google's mission is to organize the world's information in the best way possible. If you have good information, Google will reward you for it by placing your information within easy reach of searchers.
When a user's answers are clearly answered, they stay on your page to read your content which is an indication to search engines that your page is relevant and important. Pages like this end up with higher rankings (closer to the top) and are more prominently displayed in SERPs (search engine results pages).
Mobile Responsive Pages
Mobile browsing surpassed desktop computer browsing in 2016. More than 50% of all searches come from mobile devices. It's very important to search engines that the results they show to users are optimized for mobile devices (mobile-responsive). If your pages are not mobile-responsive, they will be penalized and shown lower in the search results, if at all.
Mobile responsive design means a page that reformats itself on varying screen widths so the material being presented always looks good and is easily consumable. No pinch zooming should be needed, font sizes and images should be readable on all screen formats and the layout of your site should adapt to the device being used.
Search engines look for things like sufficient space around links so a finger tap doesn't accidentally touch 2 things at once, font size, no horizontal scrolling, mobile menus, etc. Ensuring your website is configured with these options will help ensure a great experience for all of your users and the search engines won't penalize your website.
Essential Metadata
Metadata is behind the scenes code on your web pages that help the search engines know how to display summaries of your pages on SERPs. This includes the title of your page, a brief description and can also include more advanced localization information such as address, hours of operation, phone number, type of product/service, etc in the form on JSON-LD codes.
Each page on your website needs its own separate and distinct metadata, crafted to match that particular page's content.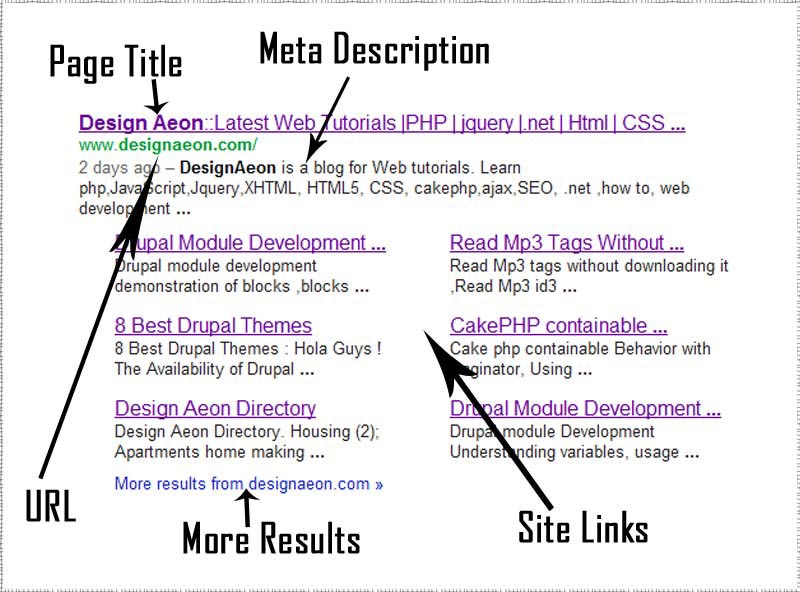 Enabling Crawability By Fixing Site Audit Errors
To ensure your website is properly indexed by Google and Bing, your website should be registered with Google Search Console and Bing Webmaster Tools. These two services will ensure that both Google and Bing properly scan your website so it can be included in search results. Here, you can specify your sitemap so Google indexes all of your pages and you can also choose how your website should appear in the SERPs. Furthermore, these services will flag any crawl errors so you can fix them as they are detected.
Problems on a website, such as broken links, poorly structured code or missing features can affect the way search engines index and rank your website. In order to remove any obstacles for a search engine crawling your website, it's important to regularly run a site audit using professional tools and address any issues found.
A site audit will detect any problems with your website by scanning every page, following all links to ensure links are not broken and will check many other factors for a well-functioning website.
It's important to do this regularly since the factors involved in optimization change from time to time as Google algorithm changes. For example, a recent change to Google's official recommendations is that all sites should be secured using SSL/HTTPS. Using up to date site audits, this will automatically be flagged as an issue to be fixed if that is not present.
Page Speed (Load Time)
Speed matters. A lot.
Around 47% of people expect a web page to load in less than 2 seconds. Slow loading pages are more likely to be abandoned by visitors before they are even loaded. Recent studies have shown that a 1-second delay in page load time can reduce conversions by 7% or more.
Search engines, whose aim is to deliver the best results to visitors, will favor pages that load fast. Optimizing every second of page load time counts both for keeping your visitors engaged and for your page ranking on Google and other search engines. That means having optimized images, on-page compression and all components loaded in a way to make page load time minimized.
Performance tuning on a website can often show large initial gains quite quickly and then, incremental improvements can take longer as fine-tuning is analyzed and implemented. A professional can work with you to find the right balance between the effort involved and the overall page speed.
3) Off-Page SEO
Off-page SEO is the set of actions you can take outside of your website to help your website rank better in SERPs (search engine results pages). These efforts are usually in the form of creating quality links back to content on your site (backlinks) which help Google and other search engines recognize you as the expert you are in your particular niche.
In principle, the higher number of good backlinks you have from other quality and topically related websites, the more search engines will begin to recognize that your page is important to your topic/subject area and thus rank your page higher in search results for related searches. The more important or popular the website that is linking to you (their domain authority), the more weight a backlink will have. For example, a link from the New York Times website will have more weight than a blog in India about cats.
Off-page SEO is a very research intensive and tedious process of finding high-quality, related sites and seeking opportunities to link your content from them. Almost always, off-page SEO involves an ongoing content generation program like creating regular blog entries on your website with new high-quality content that other sites would find value in linking to.
Warning: Spammy backlinks designed to "game" Google's algorithms on unrelated sites or on websites solely designed for SEO purposes and not adding any real value to a visitor can harm your site's ranking. This is called "black hat" SEO. It can sound appealing and could result in a short-term boost, but in the end, will result in costly penalties from Google and lost business opportunities that are difficult and expensive to overcome. These types of techniques are characterized by "inexpensive" or "cheap" SEO. These types of services should be avoided. If it looks too good to be true, it is.
NAP Consistency
NAP = Name, Address & Phone number.
You want people to contact your business by:
phoning you
coming to your physical premises
emailing you
etc.
To support that goal, its important to:
Be listed on the major online directories/maps
Have a consistent Name, Address and Phone number (NAP) across these listings so consumers and search engines don't get confused.
Have a single listing on online directories. Multiple/duplicate listings in a single directory can be confusing for visitors and often will have differing information in each.
NAP Consistency is the process of:
Ensuring you are listed in the major directories/map services
Ensuring you have a consistent location/contact information for all your listings
Removing duplicate listings in directories
Being familiar with each listing system, from Google to Facebook to Apple Maps can be challenging. Each has their own interface and process for merging duplicate listings, verifying information, etc. A professional digital marketer can navigate these systems for you allowing you to focus on operating your business and answering all of the leads from these various sources.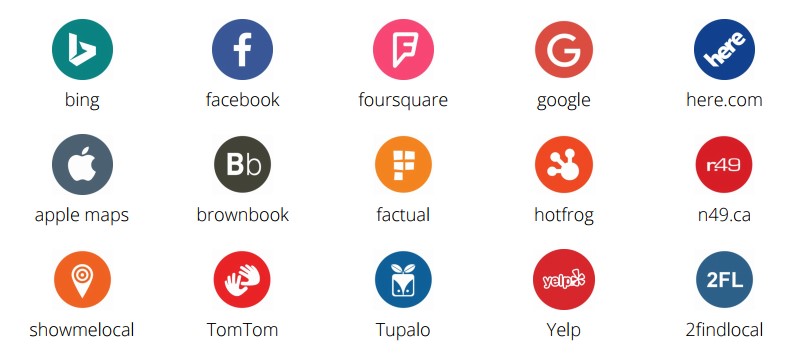 Of special note, Google My Business (included above as "Google") will typically have the greatest impact since that listing is used for both Google Maps and the Google knowledge graph results when you search for a business. Along with address and contact information, you can include images, categories and brief descriptions of your business.
---
SEO (Search Engine Optimization) services are important for any business who wants to grow with an online presence and generate more leads.
An SEO Company knows SEO is a long-game. Results from SEO can take up to 6-months to really show solid results, but unlike paid advertising which loses its effect and influence as soon as it's turned off, SEO builds assets that last long after the effect is expended. With SEO, you are building long-term assets that will deliver a return on your investment long into the future.
Contact The Digital Marketing People to discuss your goals and we'll help formulate an ideal plan to meet your goals as your SEO company.