Of Local Searches Result in Offline Purchases
Of Consumers Check Out Local Businesses On Social Media
Of Local Searches Result In A Phone Call
Local Marketing For Local Business
With the rise of mobile technology, local SEO and local marketing has become more important than ever. Consumers are searching for products and services on the go and finding what they need immediately — and in their local vicinity.
If your name doesn't appear in the local search results, you're going to lose business. That's why it's important to work with a digital marketing consultant to ensure that your business gets the maximum exposure across all channels.
1) Local SEO (Search Engine Optimization) Services
Optimizing your website for local search helps you rank higher on Google and other search engines, increases your web traffic and drives consumers directly to your storefront. This Local SEO (Search Engine Optimization) work involves keyword research (understanding what people are searching for related to your business offerings), balanced content optimization, metadata optimization (non-visible, behind the scenes data about your pages) and proper use of media amongst other techniques.
To further complicate things, SEO is constantly evolving in response to Google's ever-changing ranking algorithm. To be effective, you need to stay current with the latest trends and algorithm updates. A digital marketing consultant can ensure that your keyword research and onsite and offsite SEO always remain on the cutting edge.
2) Google My Business (Google Maps Listing)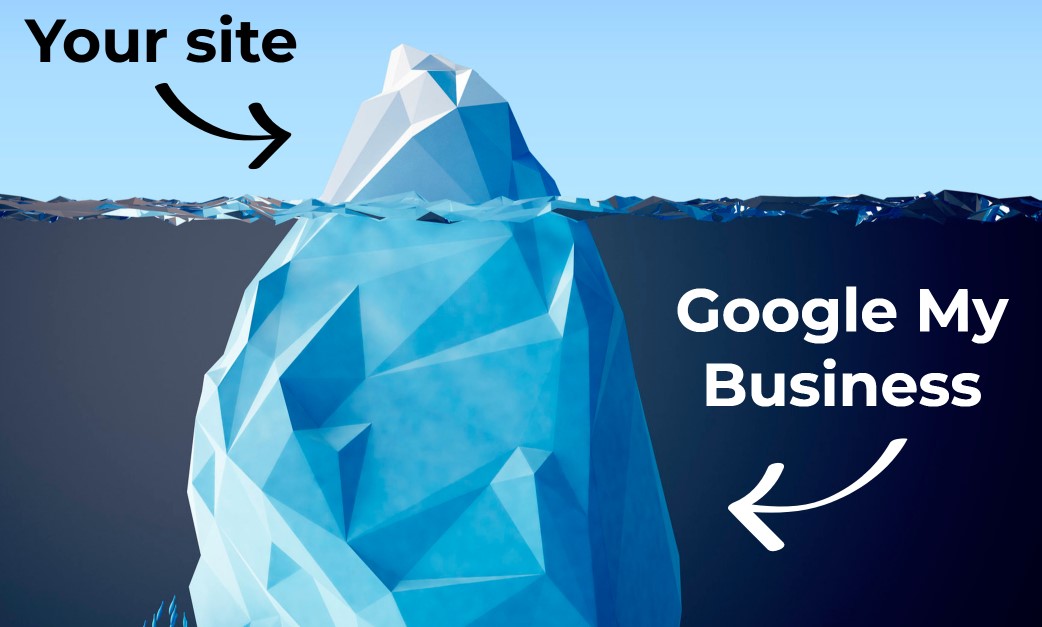 One of the best ways to get featured in local search results is to sign up for and optimize a Google My Business listing. You can also use it to post updates and respond to online reviews. A digital marketing consultant can help you get signed up, ensure your correct business information appears in Google Search and on Google Maps, and help stay on top of responding to reviews.
Since Google My Business/Google Maps is very tightly integrated into Google search results, creating and optimizing this listing is very important for your local business – even more important than your own website when it comes to having people discover your business from normal organic (non-paid) search results.
Your Google My Business listing should have your accurate business contact information and contain a concise but descriptive list of your products and services along with good categorization and high-quality, well-lit photos. This listing will need to be verified with either a phone call to your business phone number or a postcard mailed to your business address with a PIN# on it that will need to be entered into Google's system to confirm the accuracy of the listing.
Google My Business listings appear both on the right-hand side in a highlighted box as follows:
And inline with the search results: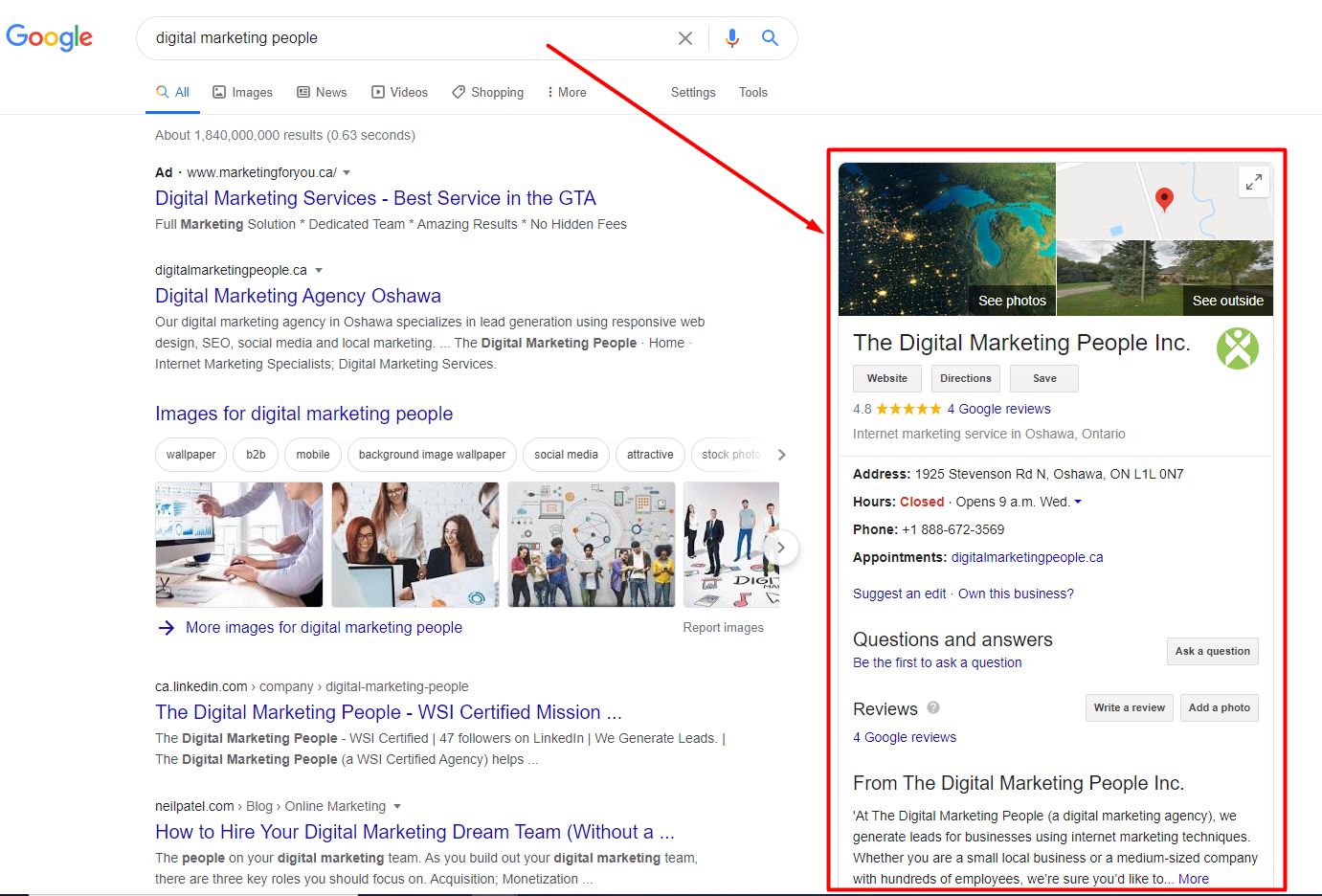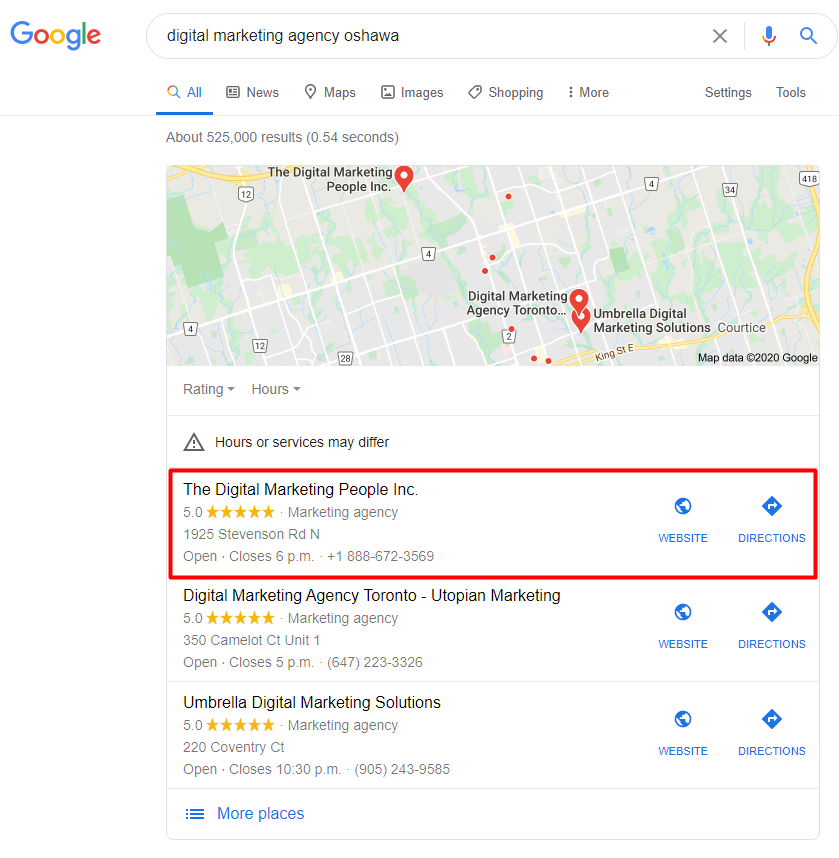 3) Bing Places For Business
After Google, your business should also be listed on Bing's local listing network since there are sufficient people using Bing to justify the effort to list here also. Bing Places For Business, like Google My Business, allows your business to easily be found on the Bing search engine, which is used by many people who buy new computers where a Microsoft browser is installed as the default browser.
4) NAP Consistency
Name, address and phone number (NAP) consistency across channels is essential. Search engines use this information to gauge the legitimacy of your business when providing users with relevant results. If your information is different from listing to listing or you have multiple listings in the same directory, you're going to get penalized and confuse people.
There are many local listing sites such as Apple Maps, Google, Facebook, Foursquare, Yelp, Yellow Pages and many more. These listings require manual submission. There are also data aggregators that distribute your information to thousands of other local directories worldwide. In Canada, there is only 1 data aggregator to submit to. In the USA, there are 4. It's important to submit your information to both the data aggregators and to the manual listings.
A digital marketing consultant can help prevent detrimental inaccuracies and redundancies and ensure consistency across all listings.
NAP Consistency Burst (Canada)
Manual Submission To Top-50 Local Canadian Sites
Remove Harmful Duplicate Listings
Submission To Canadian Data Aggregators
$180/Year Thereafter To Maintain Canadian Data Aggregator Listing
NAP Consistency Burst (USA)
Manual Submission To Top-50 Local American Sites
Remove Harmful Duplicate Listings
Submission To USA Data Aggregators
$240/Year Thereafter To Maintain USA Data Aggregator Listings
5) Social Media:
Social media channels such as Facebook, Instagram and LinkedIn are also important for local marketing. Today's consumer not only follows his or her favourite brands, but also uses social channels to communicate, leave reviews and make recommendations to friends and family. A digital marketing consultant can help you devise a content strategy that will provide value, keep you top of mind and help you create loyal brand advocates.
6) Pay-Per-Click (PPC) Advertising:
PPC advertising is cost-effective because you only pay for actual click-throughs to your products and services. A digital marketing consultant will help you develop PPC ad campaigns across Google, display and social media channels.
Retargeting can also be implemented to remind consumers about products and services in which they've shown previous interest.
Once your Google My Business listing is created and optimized, it's important to support the organic search results with paid advertising (also known as PPC or Pay-Per-Click advertising). Paid advertisements in search appear above the organic results and are marked with the "Ad" label. Since these ads are at the top of the search results, they usually get the most exposure and clicks.
These ads are hand-crafted and targetted to audiences searching for your products and services. A paid advertising campaign reaches those searching for your products/services in the micro-moment they are looking for your product/service. Smart Ads, which are part of The Digital Marketing People's Local Lead Generation service, are tied to your Google My Business profile, so these 2 pieces go hand-in-hand.
The cost of this service depends on your business type and relative competition both locally and generally within your business category. Usually, $595/month is a safe starting point for most business types.
The Local Lead Generation service is a low-cost way to get started with digital marketing and still get a strong return on your investment. We'd love to talk with you about how your business can benefit from Local Lead Generation and other digital marketing services.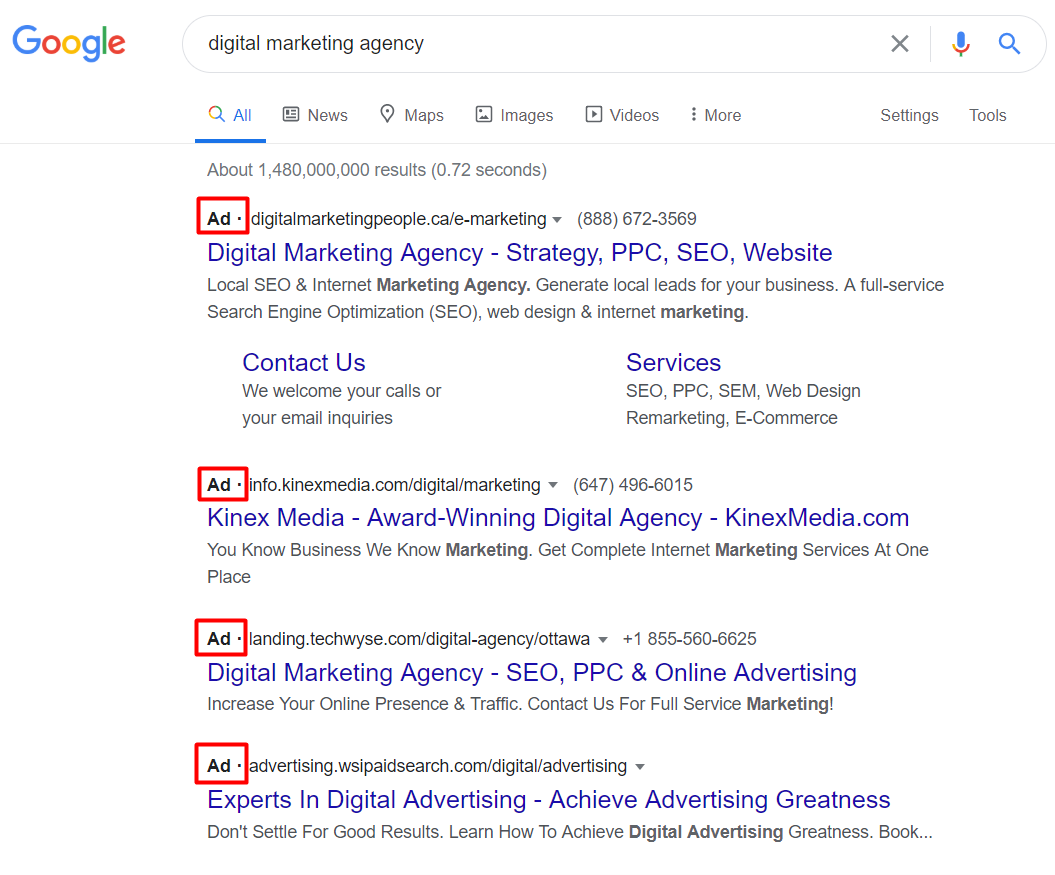 7) Mobile Optimization
With so much traffic coming through mobile channels, it's important to develop a web presence that is not only locally optimized, but also mobile-friendly. This can include everything from designing a website that utilizes mobile design to optimizing email campaigns for optimal mobile viewing. When web and email content doesn't load properly for mobile viewers, they abandon the content. A digital marketing consultant can prevent this from happening.
If you need help creating a local SEO marketing strategy that will grow your business, our digital marketing consultants can help. Contact us today for more information about local SEO today.